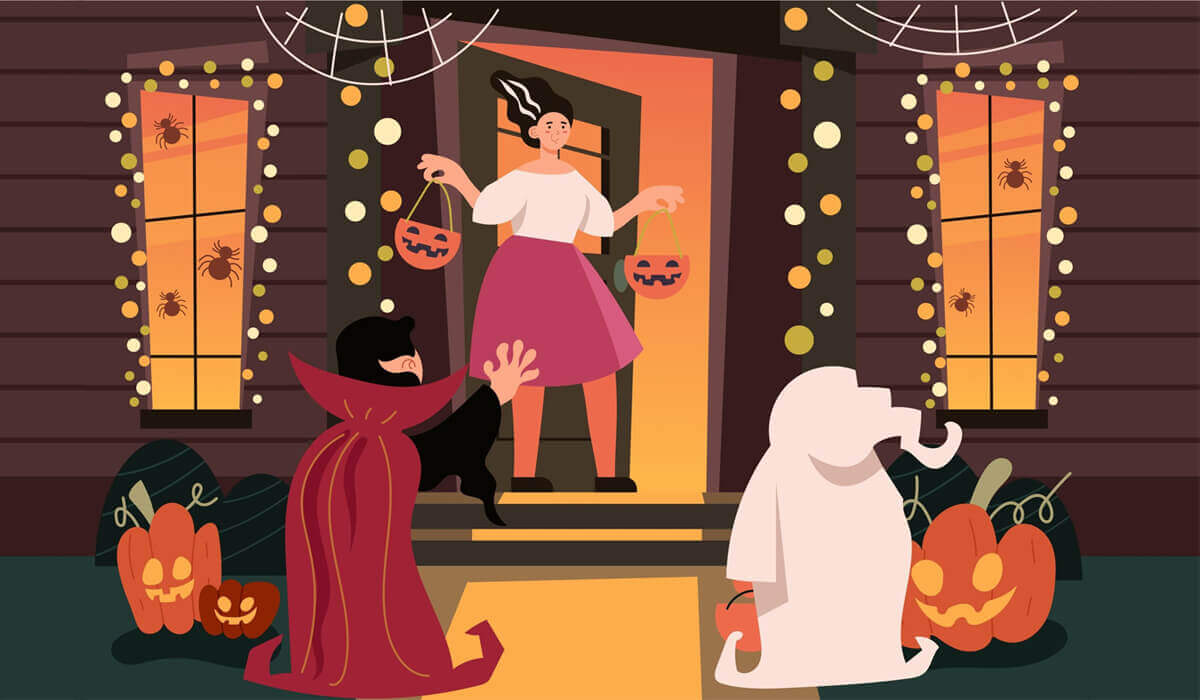 A Diabetes-Friendly Halloween…with Sweet Treats? Yes!
Halloween can be an intimidating time of the year for those with diabetes since candy and treats are everywhere you look.
Read on to learn more about how to avoid temptations, diabetes-friendly yet sweet recipe ideas, and nutrition information for your favorite candies.
🎃 Avoiding Halloween Temptations
Halloween means the grocery stores are stocked full of sugar-laden treats and it can be really easy to overindulge, especially with those bite-size candies.
If you don't want to have candy in your house but are planning on having trick-or-treaters, think about passing out small items like

pencils, toys, or stickers instead

.
Another trick: you can also try

buying candy you don't like, for trick or treating

, to avoid overeating sweets this Halloween.
🎃 Scary Good Recipes
While you want to make sure you're watching your candy intake to avoid high blood sugars, you don't have to completely avoid candy and sweets during Halloween. After all, you are allowed to have fun with a…
PRO TIP: It's all about portion control.
Allow yourself to have just a small handful of candy and stick to that. You can also make your own sweets, like these mini pumpkin tarts or this almond joy hot chocolate.
🎃 Trick… OR Treat…
The American Diabetes Association has gathered nutritional information for some of the most popular Halloween candies. Check these out to see if they are a trick or a treat that you could enjoy: Beyond Type 1 candy carb chart.
PRO TIP: A snack is usually about 15 – 20 grams of carbs.
Starbursts, 2 pieces: 8.5 grams of carbs
Reese's Peanut Butter Cups, 2 cups: 18 grams of carbs
Snickers, Fun Size: 10 grams of carbs
Summary Halloween can be a really easy time to lose track of how many sweets you've eaten and ultimately, risk high blood sugars. If you don't feel comfortable having candy in the house, look for fun Halloween goodies instead. Those with Diabetes do not need to avoid candy all together, but you do need to look at portions and practice self-control. HAPPY HALLOWEEN!
Disclaimer: Any information provided is not intended as medical advice. Iowa Diabetes is not responsible for any information from third parties.
---