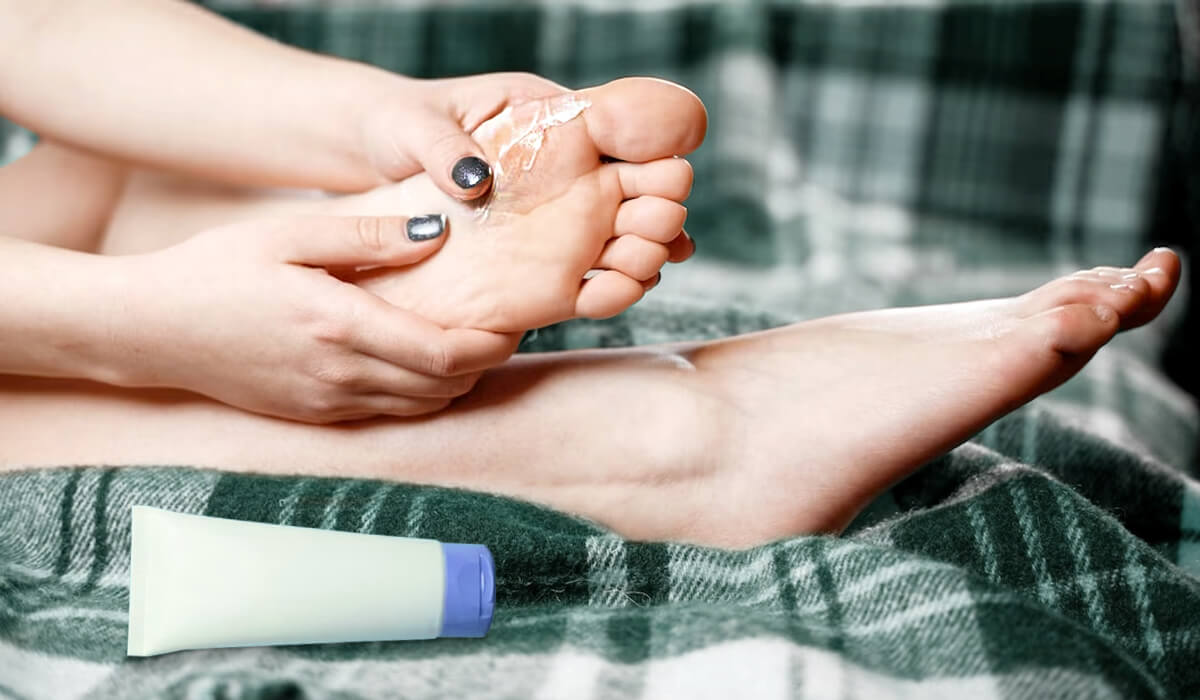 4 Foot Lotions You'll Swear by if You Have Diabetes
🧐 Did You Know?
Diabetes can affect the skin's ability to hold in moisture. Make sure to use a good lotion to keep your skin hydrated and prevent dry/cracked skin.
😑 Diabetes Can Cause Dry and Cracked Skin
High blood sugar for a long period of time can lead to a complication called diabetic neuropathy, which affects the nerves, especially in the limbs. Legs and feet are often affected first and the nerves do not receive signals to sweat, which keeps the skin hydrated and moist. Skin on the legs and feet becomes dry and cracked, that can eventually lead to infections. When patients lose the feeling in their legs and feet due to neuropathy, it can be hard to tell if there is dry cracked skin in those areas. It is important to always keep a good lotion on hand to moisturize your skin.
🤓 What to Look for in a Good Lotion
A good lotion or cream for patients with diabetes includes one that has antibacterial properties to prevent infections and is hydrating and moisturizing to keep the skin healthy and soft. It is also important to choose a fragrance-free lotion to prevent any potential allergic reactions.
✔️ Good Ingredients
Shea butter (moisturizing)
Hyaluronic acid (moisturizing)
Ceramides (prevent moisture loss)
Glycerin (moisturizing)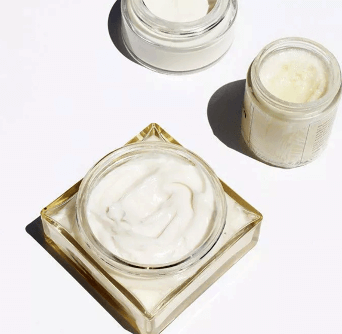 😊 Our Diabetes Experts Recommend:
1. Eucerin Diabetics' Dry Skin Relief Body Lotion
This is a great fast-acting lotion that is fragrant-free. It has good ingredients like alpha hydroxy and ceramide 3 which will keep your skin hydrated/moisturized all day. It is widely available and can be picked up at your local store or any Walmart.
2. Gold Bond Ultimate Diabetics' Dry Skin Relief Body Lotion
Here is another great lotion for patients with diabetes that have dry skin. It offers soothing and fast relief within the hour. It is dye and fragrance-free to decrease the chance of an allergic reaction.
3. Ease-Z Diabetics' Dry Skin Therapy Lotion
The added Zinc in this lotion may help promote hydrated skin for longer periods. In particular, this lotion provides a strong barrier or moisture that is non-greasy and fragrant-free.
4. Aveeno Diabetics' Dry Skin Moisturizing Lotion
Aveeno is another great option that is fragrant-free and widely available. This lotion moisturizes for a full 24 hours, is fast-acting, and improves dry skin.
😇 Additional Tips
Keep these additional tips in mind:
Stop using the lotion immediately if there is an allergic reaction
After applying the lotion, massage it into the skin to promote circulation
Make sure to cover the top, bottom, and heel of your foot
Avoid applying lotion to the areas between toes to prevent fungal growth
Summary High blood sugar can cause poor circulation, neuropathy, and dry/cracked skin in patients with diabetes. It is important to choose a good lotion to apply regularly to keep skin hydrated and moisturized.

There are many options to choose from but it is important to pick a lotion that will provide good hydration, happens to be fragrant-free, and fast-acting. Highly recommended lotions include: Eucerin, Gold Bond, Ease-Z, and Aveeno lotion that are for patients with diabetes.
Disclaimer: Any information provided is not intended as medical advice. Iowa Diabetes is not responsible for any information from third parties.
---