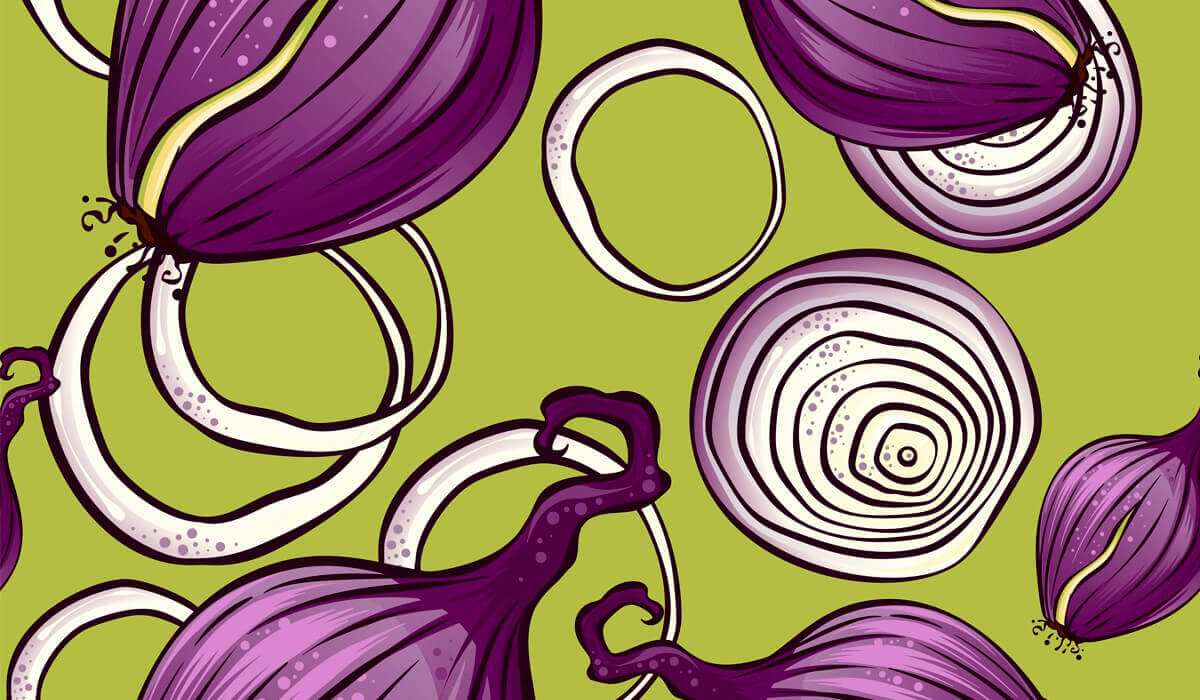 Recent Findings: How Onion & Onion Extract Regulate Sugar Levels
Onions (Allium Cepa) are a staple ingredient for many meals. However, they may provide more than flavor.
This vegetable is full of nutrients that may be beneficial for your body. Onions and onion extract may be able to improve your health by lowering blood sugar levels, blood pressure, and cholesterol. While there is still more research to be done to better determine the effectiveness of onion on health, there is little risk in adding more of this vegetable to your diet.
---
🧅 How Onions Work in Improving Diabetes
There are two main compounds that are responsible for the health benefits of onion in those with diabetes:
Sulfur compounds
Allyl propyl disulfide (APDS) may block the breakdown of insulin by the liver and stimulate the production of insulin by the pancreas, resulting in increased amounts of insulin in the body and decreased blood sugar levels only in those with diabetes.
Flavonoids
These are responsible for the pigment of many fruits and vegetables, like the outer layer of the onion.
One example of a flavonoid is quercetin, which acts as an antioxidant.
This component of the onion is responsible for potentially decreasing cholesterol and blood pressure.
🧅 Health Benefits of Onion Extract
A) Lower Blood Sugar
Several studies have shown that large amounts of onion can lower blood sugar levels in people with diabetes.
A higher intake of quercetin, found in onions, has been correlated with a lower risk of Type 2 diabetes.
B) Lower Blood Pressure
Studies have shown there may be a reduced onset of hypertension with increased sulfur and quercetin intake, which are found in onions.
C) Lower Cholesterol
Studies have also shown that the consumption of onion may reduce total cholesterol levels.
The consumption of onion increases oxylipins, which may help regulate cholesterol.
Quercetin in onions may help prevent plaque buildup in arteries caused by increased cholesterol.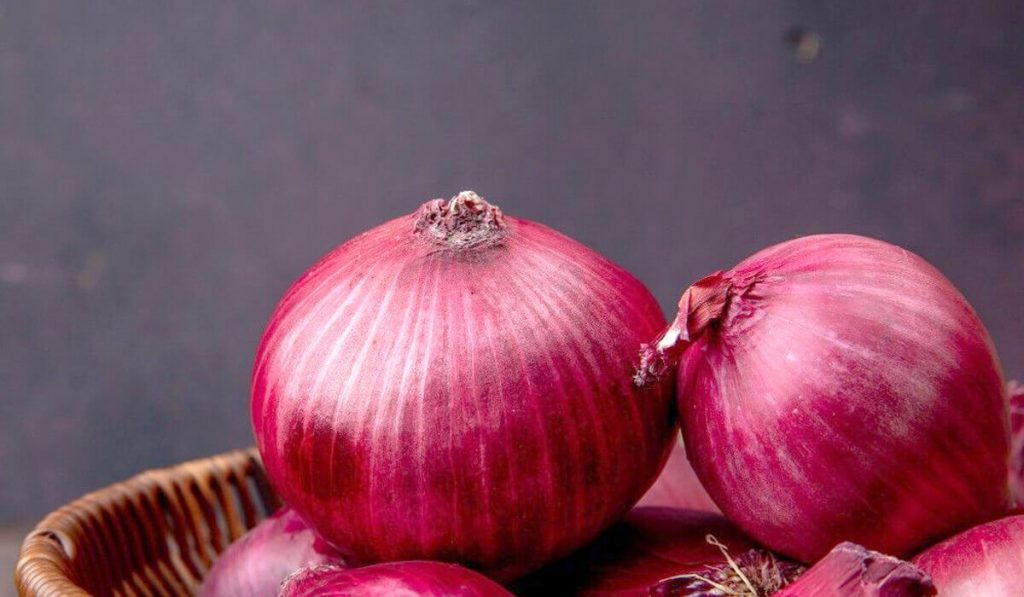 Onion Nutrition Facts
Serving Size
1 medium onion (5.3 oz /148 g)
Calories
45 (Calories from Fat: 0)
Amount per Serving (%DV)
Total fat: 0g (0%)
Total Carbohydrate: 11g (4%)
Dietary Fiber: 3g (12%)
Sugars: 9g
Cholesterol: 0mg (0%)
Sodium: 5mg (0%)
Potassium: 190mg (5%)
Protein: 1g
Vitamin A: (0%)
Vitamin C: (20%)
Calcium: (4%)
Iron: (4%)
*Percent Daily Values (%DV) are based on a 2,000-calorie diet.
🧅 Preparations and Considerations
Most studies have shown benefits from 25 to 100 grams of onion per day. It is unknown whether the benefit is from taking onion extract or from eating fresh/cooked onions.
Eating onions may cause gas and bloating, which can lead to discomfort. Onions, especially if eaten raw, can worsen heartburn for those who have a history. For those patients, onion extract supplements, available in capsule form, may be a better option.
Summary Adding onion to your meals can be a cost-effective way to include nutrients into your diet that may benefit your health by helping to improve your blood sugar levels, blood pressure, and cholesterol.
Disclaimer: Any information provided is not intended as medical advice. Iowa Diabetes is not responsible for any information from third parties.
---