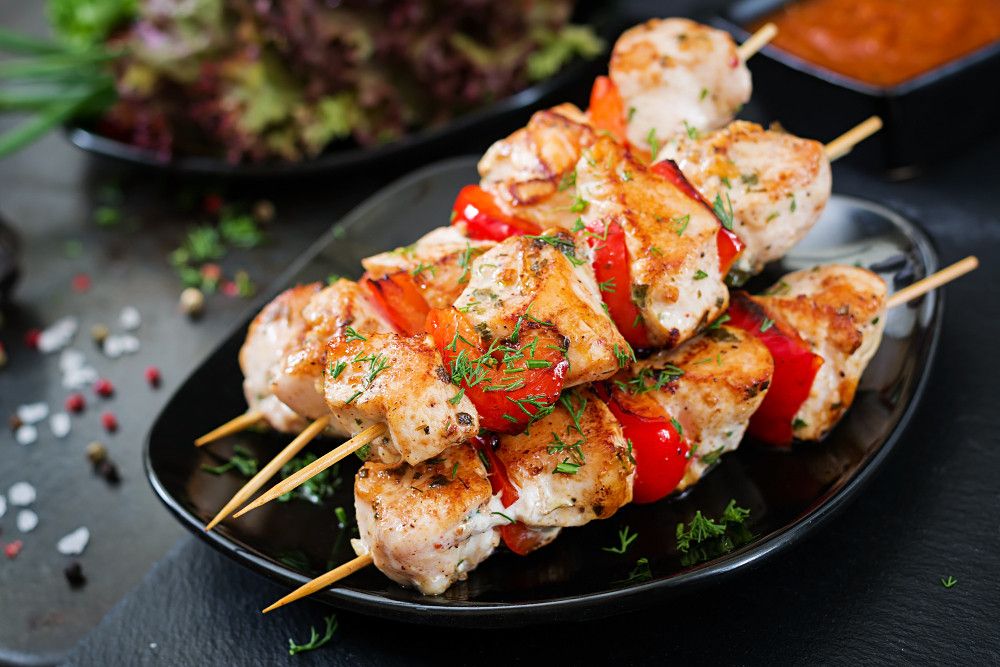 Grill Season Special: Healthy Substitutes to Common Grill Foods
Summer is the perfect time to fire up the grill. Instead of the typical hot dogs and hamburgers, read on for food swaps to transform a traditional grilled meal into a healthy and balanced one.
Food Swaps for Favorite Grill Foods
Some of the most common grill foods are hamburgers and hotdogs. These are full of saturated fats and are often accompanied by carbs which will increase your sugar levels.

To make the grilling season more nutritious, look for lean meats; white meat, seafood, and fish. Add in some vegetables for a mix of color, flavor, and even more nutrients.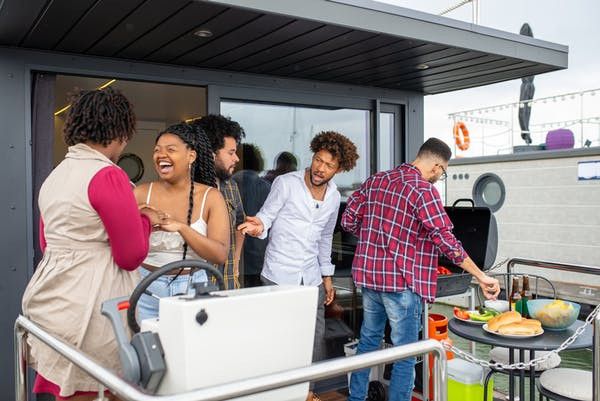 Another easy way to make these foods healthier is to use seasonings with reduced sodium. Some examples are Yardbird rub, and Grill Mates with 25% less sodium seasoning. These are full of flavor but have less sodium than other seasonings out there.

You can also use a pure olive oil spray, without any preservatives to cut down on even more calories and fats. This can be used on vegetables, meats, or to even prep the grill prior to cooking.
Healthy Grilling Options
Kabobs are a pretty simple meal to make, and they don't take much time at all. You can use almost any vegetable or meat you could imagine, and these are sure to be a fan favorite.
For this recipe,
our total prep time was about 10 to 15 minutes. When choosing options for the kabobs, we mainly looked for lean protein sources. This includes shrimp, chicken, mushrooms, and zucchini. For some starch, we used potatoes, and for some added flavors and nutrients, onions and bell peppers. Check out our
video
of us making these yummy kabobs.
Here are some more lean protein options to tailor your kabobs to your liking:
Lean beef, tofu, and fish 
Eggplant, cauliflower, and broccoli
When putting the kabobs together, have some fun with them. You can create a wide variety by doing all shrimp or chicken kabobs, all vegetables, or do some with both meat and vegetables. Once the kabobs are put together, put them on the grill and flip them every 5 minutes. From here, serve the kabobs however best suits you. You can plate them separately, or serve them straight on the kabob sticks.
Summary Summer is the perfect time to grill and you don't have to give up grilling in order to eat healthier. There are plenty of lean meats and vegetable options to choose from that you and all of your guests will enjoy, while also keeping your blood sugars in range.s

Disclaimer: Any information provided is not intended as medical advice. Iowa Diabetes is not responsible for any information from third parties.
---