Keeping Your Feet Happy!
Diabetes poses a risk for poor blood circulation, especially in the feet. Finding the right pair of shoes can contribute to reducing the risk of foot injuries related to diabetes, but it is important to make sure you would benefit from diabetes-friendly footwear. Healthline says people who have blood sugar under control and who have not experienced numbness or tingling in their feet don't necessarily need medical shoes. Remember to talk to your doctor before you make any therapeutic footwear purchases.
For more information on how to keep your feet happy and healthy, watch our webinar with podiatrist Dr. Allen Kempf
Shopping for kicks to make your feet happy:
Consult your family doctor or podiatrist for the best footwear and sizing recommendations. Sales associates at the mall aren't trained to help people with medical needs.
Shop for shoes in the late afternoon – this is the time of day the feet are the most swollen, so it ensures you'll get shoes that are roomy enough.
Watch out for extra buckles or straps that can rub your feet the wrong way and cause cuts, blisters, or swelling.
Bring a friend or family member with you to help you if the shoe-shopping wears you out or if you just want some advice on picking out your new kicks!😎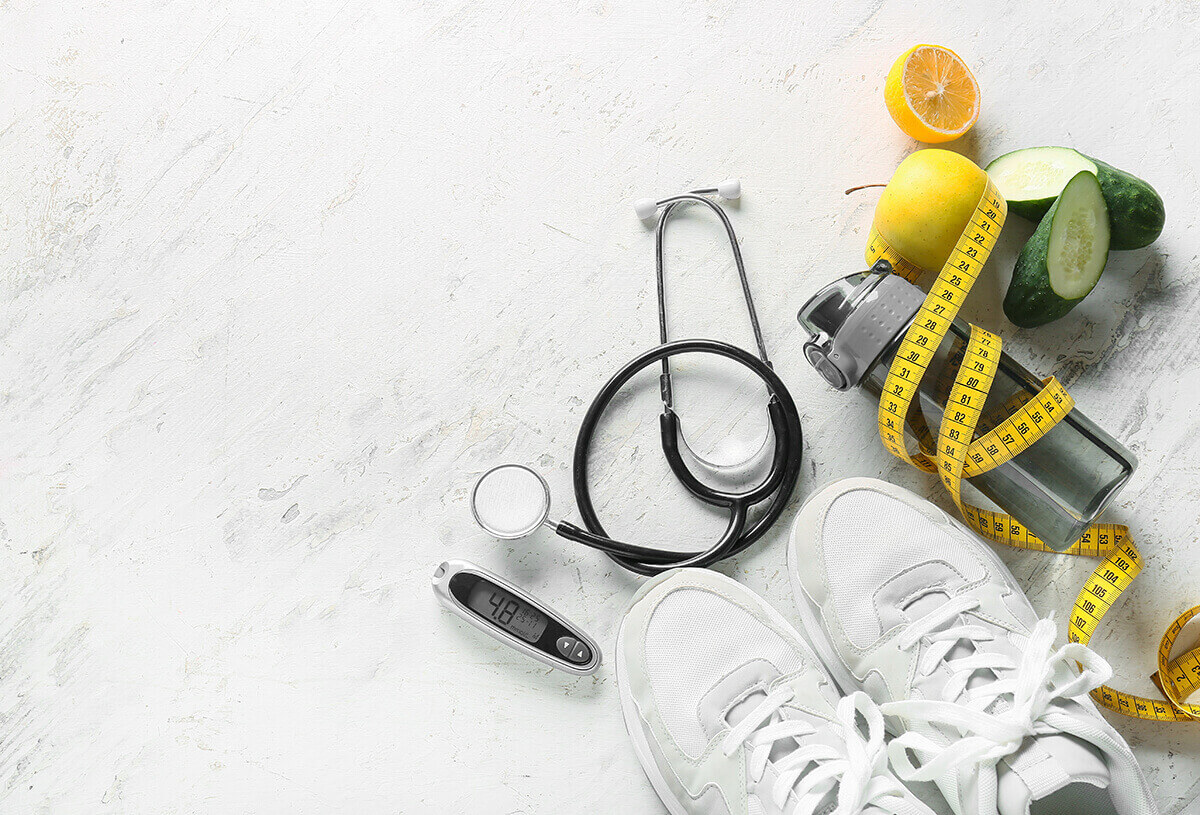 The perfect pair of shoes include:
According to WebMD, diabetes-friendly shoes should have a thick, hard sole to protect your feet from any sharp objects. The shoe should also cover your entire foot to keep it safe from debris. Finally, look for shoes that have adjustable closures, such as laces or Velcro. This will help you adjust how the shoe fits when the swelling increases and decreases. One of the most important parts of buying a good pair of shoes is making sure they give you plenty of room around your toes to promote circulation. The footbed should also feel roomy, allowing your feet to breathe when they swell. This helps avoid infections also.
Finally, keep in mind that shoes don't last forever. To keep your feet healthy, it's important to replace your shoes when they wear down or break.
WebMD recommends replacing old shoes when:
The heel begins to collapse to one side
The middle part of the shoe starts to wear down
The inner lining of the shoe is torn
All this shopping and research may take a little extra work but investing in solid footwear can help save your feet from extra pain and problems later.
Summary Shoes can make a world of difference in decreasing the risk of infections, foot injuries, and worsening neuropathy. Footwear plays an important role in diabetes care and the health of your feet. Ask your healthcare provider if therapeutic shoes are right for you.

Disclaimer: Any information provided is not intended as medical advice. Iowa Diabetes is not responsible for any information from third parties.
---