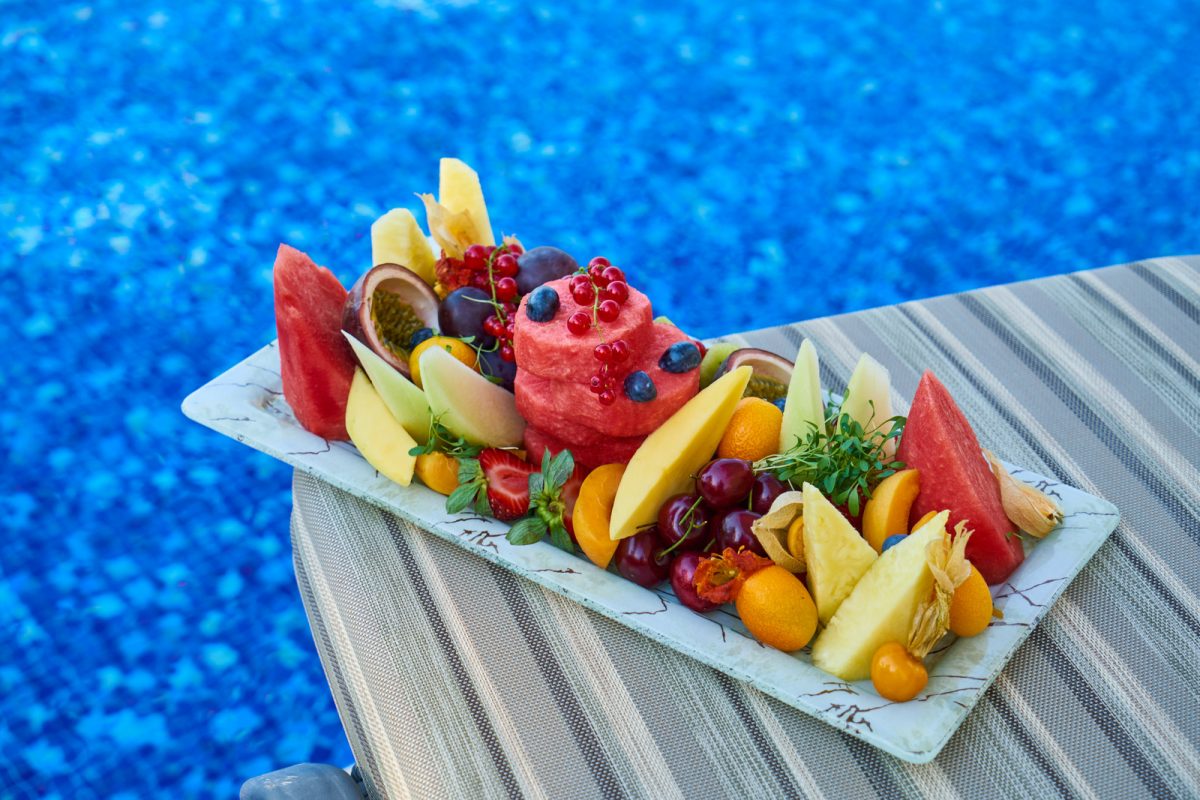 What's Fresh: Summer Edition
Summer is the perfect time to pick up fresh fruits and vegetables! Many produce items are available to purchase locally and inexpensively, if you know where to look.
Summer Fruits & Veggies
The U.S Department of Agriculture (USDA) has a great guide of which fruits and veggies are fresh for each season. Here are a few examples of fresh produce that are available in summer:
Blueberries
Cantaloupe
Eggplant
Okra
Zucchini
Not only are you able to see what is in season but they also provide nutrition facts so you know what a serving size is, how many carbs and how many calories are in a serving of the produce of your choice. They also give tips on how to choose the best produce and how to store it.
Where to Get Fresh Produce?
On a normal year, farmer's markets are a great place to get locally grown produce at a reasonable price. In the midst of the global pandemic, many farmer's markets have not opened or are limited. Don't worry! If your farmer's market is not available or you do not feel safe there, there are other options. Growing your own produce is the most economical option, and can be done with minimal equipment. It is also more efficient to grow your own, as the packs of seeds are only around $1-$2. If you're not sure how to get started growing your own produce, watch our video below where dietitian Courtney Slater shows you how!
(Or watch the full Facebook video!)
If growing your own produce isn't for you, food coops are another great place to purchase fresh fruits and vegetables locally. Food coops allow you to buy produce directly from the farmer for a relatively inexpensive price!
What to Do With the Produce? 

Eating plain fresh fruits and veggies taste great but sometimes it can get boring. There are a lot of different recipes out there to help you spice up what you are eating. The recipes range in difficulty from something as easy as Fresh Watermelon or Dried Mango with Chili Lime Seasoning to something a bit more challenging as Berry-Chia Basked Oatmeal. Another great place to find different recipes to help you eat healthy but still have delicious meals or snack is on dietitian Courtney Slater's blog.
Summary

There are many different ways to get fresh fruits and vegetables and so many different ways to eat them. Food Co-ops are a great place to get fresh food from a farmer and dietitian Courtney Slater's blog is a great place to get recipes on how to cook the food.
Disclaimer Statement: This is for educational purposes only and not intended as medical advice. For individual medical advice, contact your healthcare practitioner.
---