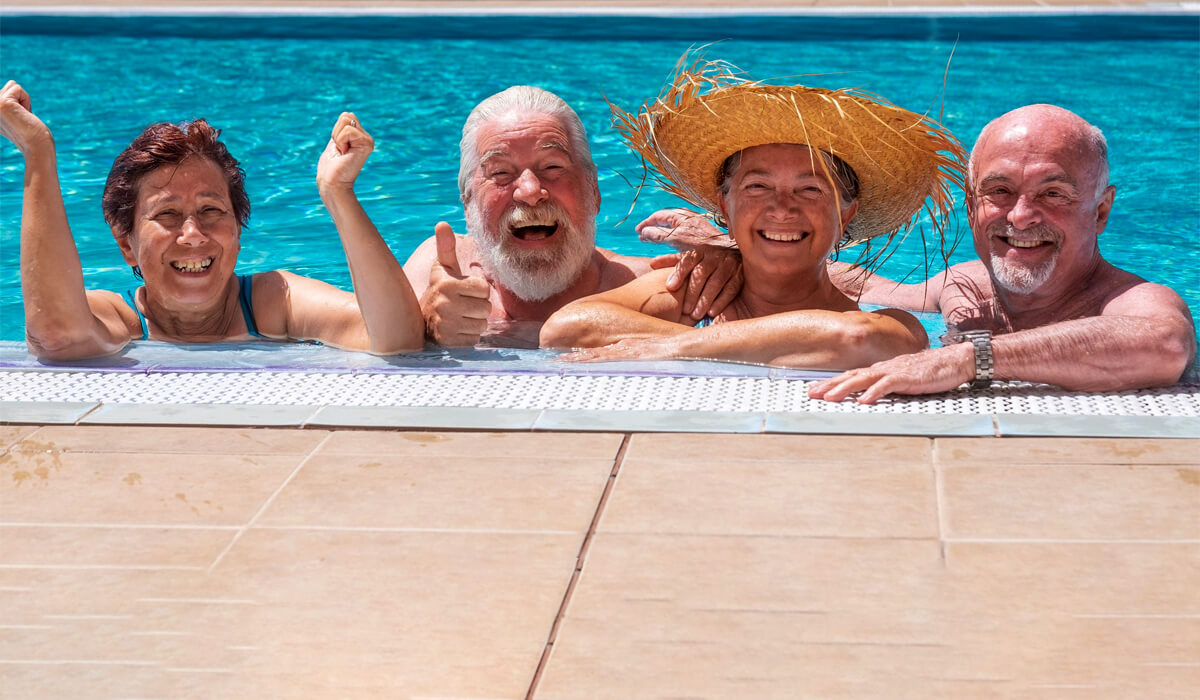 Poolside Tips to Keep Diabetes Calm & Swim On!
Summer is a great time to relax and get outside!
For pool lovers with diabetes, here are some handy tips 💡and advice👩‍⚕️that may reduce your worries about going to the pool.
---
💡Tips for Hanging Out at the Pool
With the warmer weather, many people are spending more time outside, relaxing, and hanging out by the pool. For individuals with diabetes, managing your condition at the pool may require some extra care and attention.
When at the pool, it's important to know how to maintain control of your diabetes and stay safe while still having fun. With a little planning and these helpful tips, you can dive into the pool with confidence.
Swimming can affect people's blood sugars differently depending on the individual. If you're planning on going for a swim, it's important to check your blood sugars regularly, especially before and after you swim.
Most insulin pumps and continuous glucose monitors (CGMs, a.k.a. sensors) are waterproof. If you wear an insulin pump or a CGM, make sure that you check your device's instructions for the approved use as some products can only be submerged in water for a limited amount of time.
Spending time in the sun and going for a swim can lead to dehydration, so it is important that you stay hydrated and remember to apply sunscreen. Try drinking lots of water rather than a sugary drink that can increase your blood sugars.
Communication with the lifeguard staff as well as friends or family members is a key part of staying safe at the pool. Let them know about your condition and tell them what to do if an emergency happens so they can take action.
👩‍⚕️Packing a Pool Kit
If you have diabetes, it is important that you are prepared for any situation. When spending the day at the pool, consider packing a pool kit with all of the supplies you may need. Here are some of the essential items that you could include in your kit: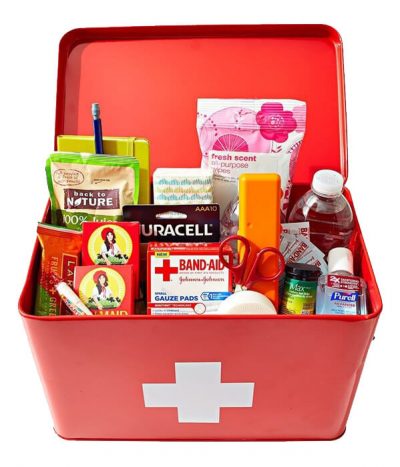 Sugar and snacks (box of raisins, juice, etc.) to eat if your sugars go too low
A cool and dry place to store your insulin (cooler or insulated case)
Necessary backup supplies for your CGM or pump if it fails or falls off
Medications or medical supplies (insulin, needles, syringes, etc.)
Sunscreen to help avoid sunburns which may increase your blood sugars due to the stress on the body
Summary Spending a hot summer day poolside is a great way to cool off and enjoy time with friends and family. With the proper planning and precautions, effectively managing your diabetes at the pool can be an achievable task. Remember to check your sugars regularly while at the pool and stay hydrated to help prevent your sugars from going too low. Packing an emergency kit with all of the necessary supplies allows you to be prepared and feel more secure about spending time at the pool. With these helpful tips and tricks, you can make the most of your summer at the pool without having to worry about your diabetes.
Disclaimer: Any information provided is not intended as medical advice. Iowa Diabetes is not responsible for any information from third parties.
---