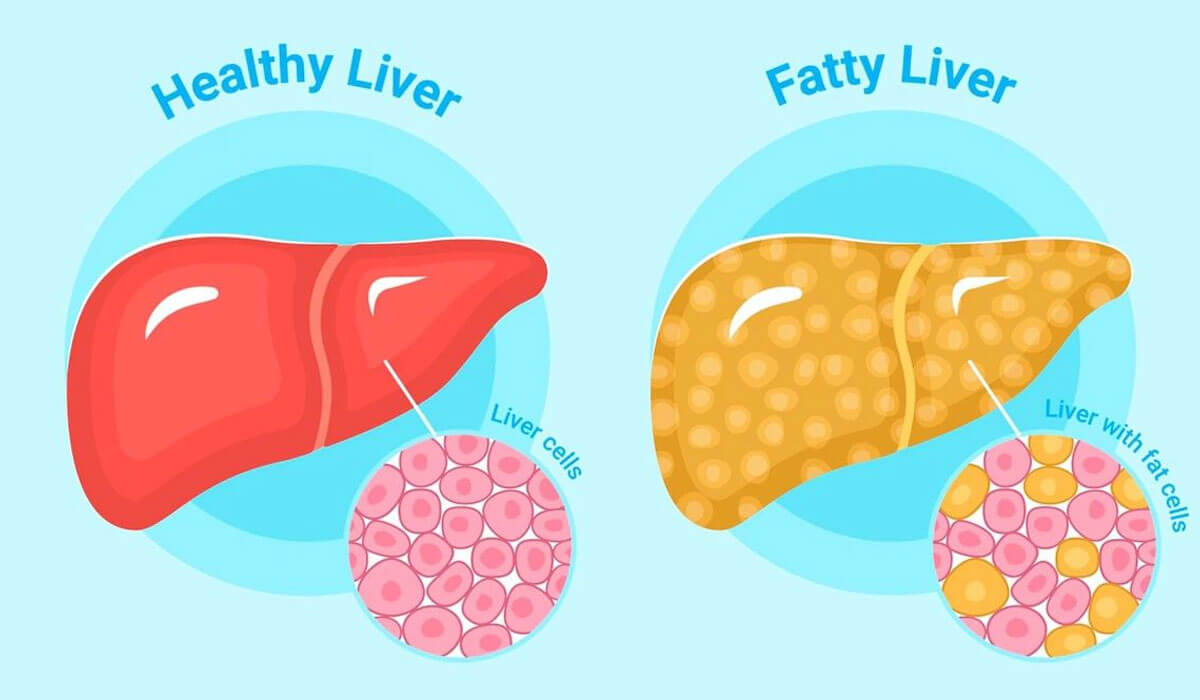 A Quick & Helpful Guide on Fatty Liver & Fibroscans
At Iowa Diabetes, we offer routine Fibroscans which are a quick and easy way to evaluate the health of your liver! In addition, we also provide educational materials and advice on certain lifestyle modifications that can help prevent or treat fatty liver disease.
---
What is Fatty Liver Disease?
Nonalcoholic fatty liver disease (NAFLD) occurs when there is excess fat stored in the liver. There are two different types of NAFLD: simple fatty liver and nonalcoholic steatohepatitis (NASH). Nonalcoholic fatty liver (NAFL), or simple fatty liver, is a form of fatty liver disease where you have fat in your liver, but there is little to no inflammation or liver cell damage. This type of fatty liver disease does not usually progress to cause liver damage or other complications. NASH is a form of fatty liver disease where you have inflammation of the liver, liver cell damage, and excess fat in the liver. This type of fatty liver disease can cause scarring of the liver which can eventually lead to cirrhosis or liver cancer.
NAFLD is one of the most common causes of liver disease in the United States. If you have certain risk factors, you may have a higher risk of developing fatty liver disease. Some of these risk factors include:
Being older than 50 years old
Having a BMI over 30
Elevated liver tests
Diabetes
High blood pressure
Metabolic syndrome
Inactive lifestyle
High cholesterol
NAFLD and NASH are silent diseases that often present with few symptoms such as feeling tired or having discomfort in the upper right side of your abdomen or they may present with no symptoms at all. This is why it is important to get screened regularly, especially if you have any of the risk factors listed above.
Fibroscans
A Fibroscan is a non-invasive screening test that is used to assess the amount of scarring or cirrhosis on your liver and to evaluate your risk for fatty liver disease. These procedures are quick, easy, and painless.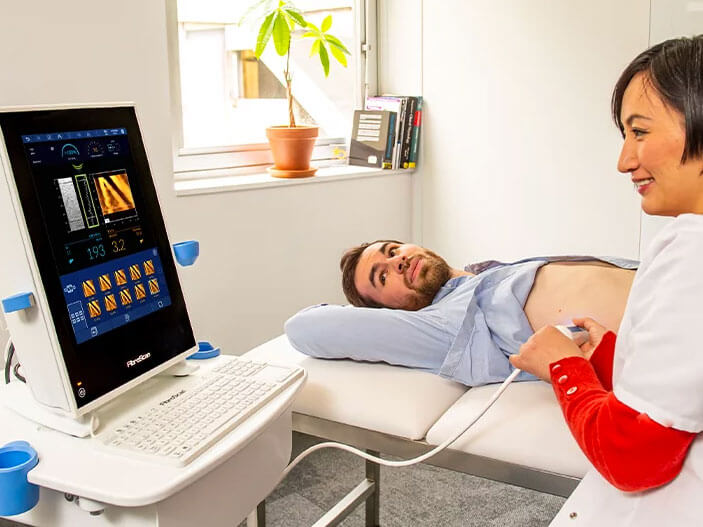 At Iowa Diabetes, we offer free Fibroscan appointments
. When you come in for your appointment, you will be asked to lie on a table on your back with your right arm raised behind your head and your right abdominal area exposed. A trained medical professional will apply a gel onto your skin and gently place a non-invasive probe over your liver. You may feel a slight vibration on your skin as the probe sends ultrasound waves to measure the scarring of the liver. The appointment lasts about 30 minutes, and we will go over the results with you right away.
We will also let you know when to come back for a follow-up Fibroscan
.
It is important to note that Fibroscans are not diagnostic tests, they can only determine possible scarring of your liver. Therefore, you should follow up with your doctor afterward for further evaluation and additional testing to determine if you have NAFLD.
Summary NAFLD affects about 25% of people in the United States, and if you have diabetes, your risk of developing NAFLD is increased. Fibroscans are a great way to assess for possible scarring of the liver, and we offer free appointments for anyone that is interested. This procedure is not diagnostic, but it can give you a good estimate of your liver health, especially if you have any of the risk factors for NAFLD.
Disclaimer: Any information provided is not intended as medical advice. Iowa Diabetes is not responsible for any information from third parties.
---