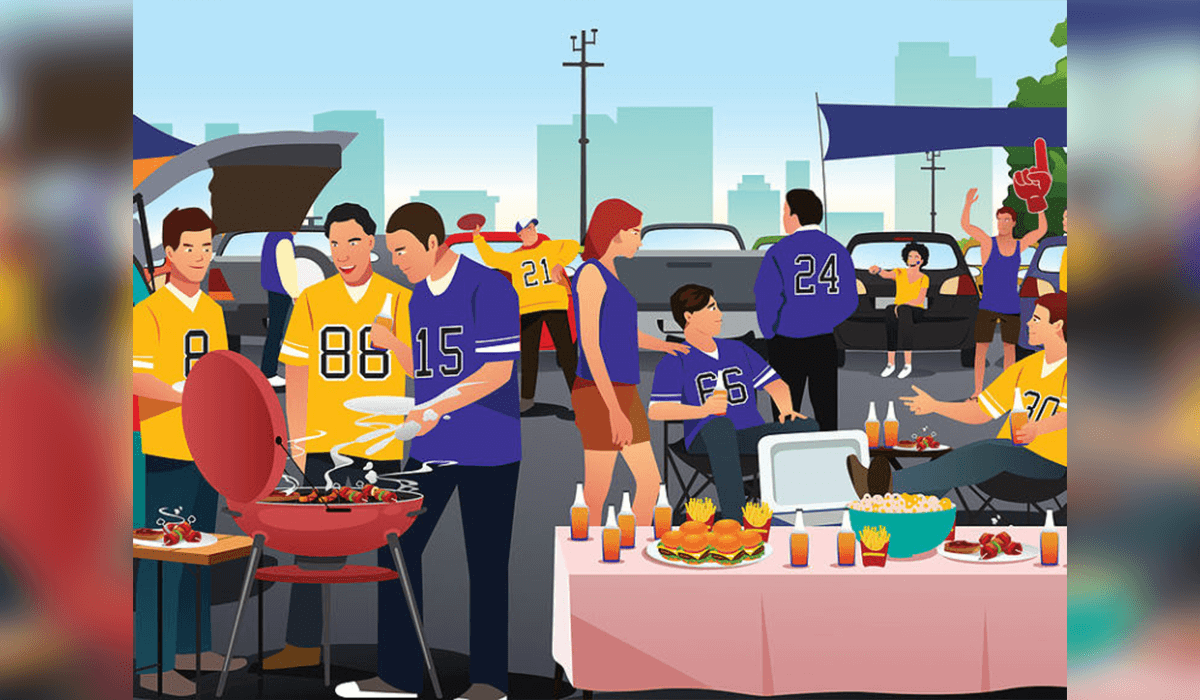 Weekends, Football, Fun! How to Eat Healthy while Tailgating
Fall is the time for football, food, and fun!
Tailgating is a great way to combine all of these. Read on to learn our tips on how to keep the calories and sugars down and still have a great time!
Having Fun While Eating Healthy
The big game is on, YOUR team is about to hit the field against their biggest rival. There is food all around, friends all around and the atmosphere is buzzing. We have all been in such situations. Just because you are trying to eat healthy doesn't mean that you can't eat the food in front of you, OR that you can't have fun.
Here are our tips to help you eat healthily and have fun.
Let others go through the food line first
If you're first in line, everything will be set up nicely and look extra good. Once a few people have gotten their food, it might not look quite as appetizing as it did when it was brand new.
Don't go to the event hungry
When you are hungry, willpower goes down and you're more likely to overeat or overindulge on those items that you normally stay away from. Eat a snack right before you go so you can be in the right state of mind when preparing your plate.
Sample everything in small portions
It's perfectly ok to want to try everything that's offered, and it's okay if you do. Try your best to get larger portions of the healthy options, like lean proteins and veggies, and get smaller portion sizes of the other items you still want to enjoy.
Don't fill your plate.
You don't need to fill your plate to the brim when you get food. It's okay if you need to get second servings, and not overfilling your plate also helps you not to overeat and feel fuller sooner.
Healthy Tailgating Options
Watching what you eat and making sure to limit your carb and calorie intake can be difficult when you're at a tailgate, but it doesn't mean you shouldn't still eat delicious food.

There are plenty of dishes that you can make with a few substitutions to make it a healthier option. If
you are a fan of veggie trays with dip
, make your own dip by using 0% fat greek yogurt mixed with a packet of hidden valley ranch. This dip will be full of protein, and have only a small amount of carbs and added sugar.
If you are looking for an alternative to regular chips
, look for cauliflower chips or whole-grain crackers. These options are going to be lower in carbs and the whole-grain option will delay the absorption of your food to prevent any blood sugar spikes.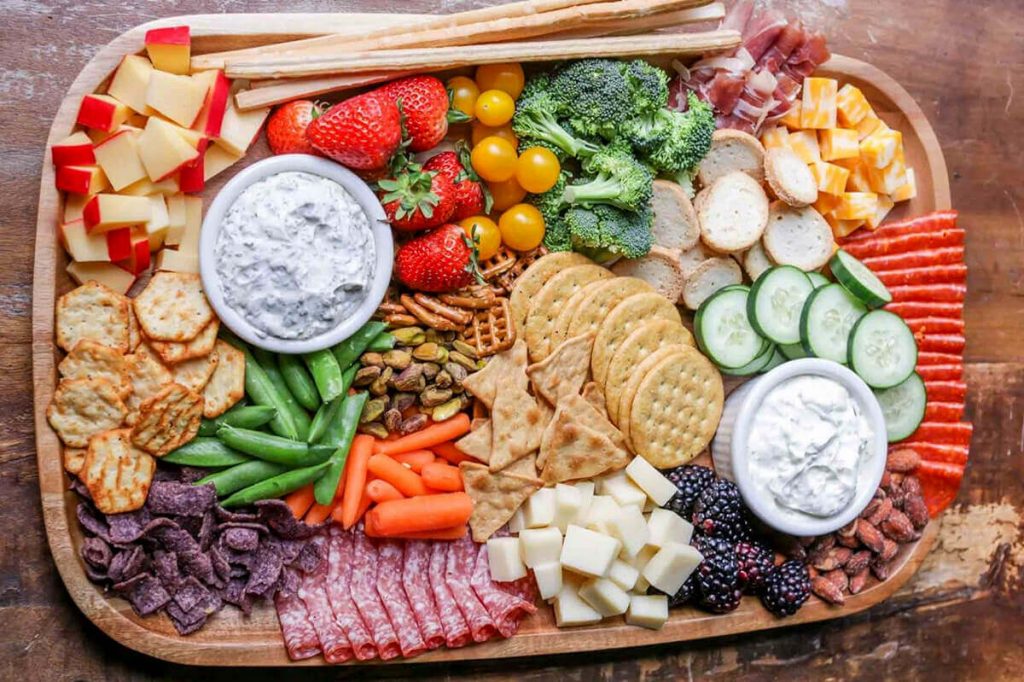 You can also make your own dishes to bring. Try making pinwheels with low-calorie tortillas, uncured ham or turkey, light ranch, and spinach. This option has a lot of nutrients from the spinach, has lean protein, is low carb, and is low in saturated fat. The best part is, these are easy to make and you can use your favorite ingredients to have a wide variety of options. A charcuterie board full of different meats, cheeses, veggies, and fruits could also be a good dish to bring. It can have lots of different proteins to fill you up, veggies to snack on while not raising your blood sugar, and a sweet fruit option to satisfy your sweet tooth with natural sugars.
Here are some more healthy recipes from the Diabetes Food Hub to use for your next tailgate.
Summary Tailgating can be so much fun, and it might be something you look forward to every year. It is really easy to overeat, eat too many carbs, and cause your blood sugars to spike at these events if you aren't careful. Try your best to not overeat by not overfilling your plate, and make sure to choose bigger portions of the healthier options. It can also be helpful if you bring your own healthy dishes. At Iowa Diabetes, we want you to have fun and eat lots of good food, while also keeping your blood sugars maintained.

Disclaimer: Any information provided is not intended as medical advice. Iowa Diabetes is not responsible for any information from third parties.
---