Tackling Type 2: Do the Best YOU Can! 👊
The secret of change is to focus all of your energy not fighting the old, but on building the new.
Why Do We Need Change?
Being diagnosed with a chronic illness like Type 2 diabetes can suck, but it can lead to some very good and healthy changes. This can be extremely hard, but it is essential for you to live a long and healthy life. Some old habits may need to be broken and new habits learned. Remember, that not all change is going to be the same. What your neighbor may be doing for their health may not be what you need to do. It's important for you to remember that you are the one making the difference in your own health, and there is no reason to compare with what others may be doing.

Knowing that you need to change major aspects of your life is scary and hard. Change takes time, but if you believe in yourself, you can do it
.
Here are a few tips when you are getting started:
Stick with one change at a time. Changing too much can overwhelm you and may make it easier not to succeed.
Write your goal down. Keep it in S.M.A.R.T. style.
Break down complex goals into simple goals. For example, instead of stating "I want to lose 10 pounds" state "I want to walk 3 times a week for 30 minutes" If you complete your walking goals, it will often lead to your bigger goal of weight loss, making it easier to control and achieve.
Write down your 'why'. Why do you want to make the change? Write it down and look at it during times when you need help with motivation. Check out some vision boards or journaling ideas that can help you keep the motivation up.
Thinking of your life long-term and what these lifestyle changes can do for you in the future can be a great motivator. In the end, you need to do what's best for you.
How To Make A Difference In Your Health
In order to make the necessary lifestyle changes, you first need to learn about the condition you were diagnosed with and how to manage it. Talk to your doctor about what changes you need to make, and see if there are things you are already on the right track with. Consider Diabetes Education Classes. These are very beneficial when you are looking to make some of these life-long changes. Make sure you know where to start and avoid taking further steps if you aren't sure what needs to be done.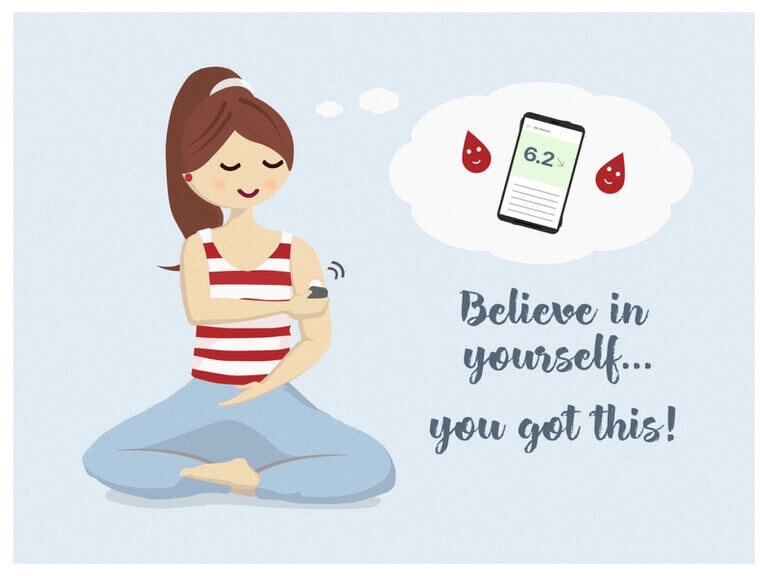 Once you start making the right kind of changes, it can be a big learning curve. You will need to learn when and how to take your medications, check blood sugars, and manage both low and high sugar levels. Over time you will learn what foods will spike your blood sugar, what food and drink substitutions keep your blood sugars in range, and what combination of diet and exercise is beneficial to your health. The more effort you put in at the beginning in managing your disease, the easier it gets later. This extra work you are putting in will eventually become second nature, with you already on the way to living a long, happy, and healthy life.
Summary Being diagnosed with Type 2 diabetes and being told you need to make some lifestyle changes can be incredibly difficult. Change doesn't happen overnight and it isn't the same for everyone. Find a support system, believe in yourself, and remember why you are making these changes. Do the best you can to manage your health so you can live a long, healthy, and happy life.

Disclaimer: Any information provided is not intended as medical advice. Iowa Diabetes is not responsible for any information from third parties.
---