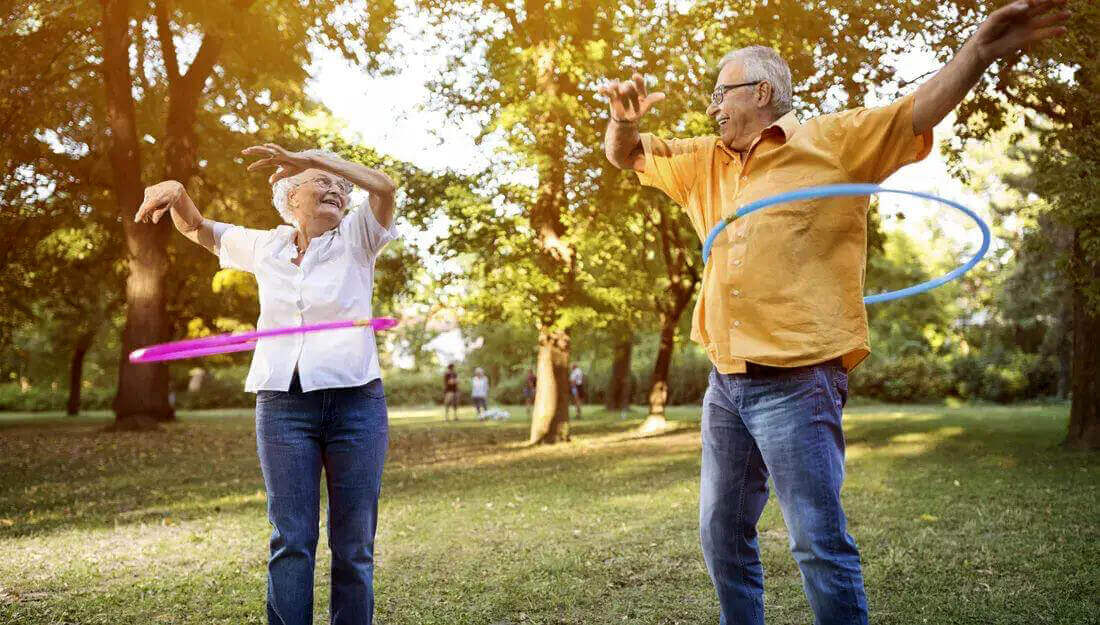 MOVE Like You Mean It: 20 Tips to Make Fitness Fun!
Did you know that only 1 in 4 adults are meeting daily exercise recommendations?
Finding your favorite form of exercise will help you incorporate activity into your daily routine in a way that is fun and feels good!
Making Fitness Fun
For many of us, exercising can feel like a difficult chore – we know we should do it, but we don't want to! Shifting that mindset and making fitness fun will help us achieve our activity goals and stay healthy. A recent clinical trial by John Muir Health found that exercising for 30 minutes a day can decrease your chances of developing type 2 diabetes by 58%. Here are 10 ways to add some excitement to your exercise!
Find a workout partner. Exercising with a friend will not only make the workout more enjoyable, but it will also give you the accountability to show up and work hard! Don't have anyone to workout with? Check out a virtual community to keep you accountable to exercise and have fun doing it.
Get entertainment! Working out is a lot more fun to the tune of your favorite music. You can also try exercising with a TV show, movie, podcast, or audiobook to keep you entertained.
Play a game! Whether it is trying out a sport, joining a team, or playing something at home, like Wii Sports or a virtual reality activity, playing a game can make fitness so fun you won't want to stop.
Switch up your routine. When it comes to exercise, it is easy to feel stuck or bored in your status quo. Try changing the time of day or type of exercise you are doing to keep things new! Challenging yourself will help remind you of what you are capable of achieving and keep up your motivation to continue working hard!
Wear your favorite workout clothes! We've all heard the phrase "look good, feel good," and it applies to fitness too! Getting excited to wear an outfit you love can be a big motivator to get moving.
Set goals. It is difficult to work hard without knowing what you are working for! Set goals and determine the specific steps you will need to get there. It's best if these goals are easily measured so you will know when they are achieved! Think: "be active for 30 minutes each day" instead of "exercise more."
Reward yourself! When you reach your goals it is time to celebrate! Knowing how you will reward yourself helps motivate you to stay on track. Maybe it's time for a day of relaxation or a new pair of workout shoes. It's best to consider rewards that will keep you moving toward your goals instead of setting you back. Soon you may even be able to reframe exercise as a reward in itself!
Try different places to workout. Some people love home workouts while others enjoy heading to the gym or getting outside for some Vitamin D. Try switching it up to find your favorite setting for fitness!
Use a fitness app. Apps like MyFitnessPal and Strava help you keep track of workouts while others like Glo and FitOn provide workout plans and ideas. If you have a Fitbit or smartwatch, you can also connect to friends and family to see each other reach daily fitness goals and even compete!
Do fun activities that involve exercise. Bouncing at a trampoline park, swimming in a pool or at the beach, and going out dancing are all examples of fun activities that will keep you fit while having fun!
Converting Your Favorite Activities into Exercise
Another method for incorporating exercise you enjoy into your routine is to start with an activity that you already love and then transform it into a workout. Do you enjoy any of the common pastimes on this list? Try turning them into an opportunity for fitness!
Spending time with pets. Take your furry friend out on a walk or to a dog park! You need movement just as much as your pets do, so instead of just throwing the ball for fetch or giving them toys, try getting up to move around along with your pets.
Watching TV. Treat yourself to an episode of your favorite show while you walk on a treadmill, or elliptical, or try out exercise band exercises you can complete while sitting and watching a movie.
Being with family and friends. Incorporate movement to make time with your loved ones memorable by playing outdoor games like frisbee, pickleball, or cornhole, or enjoy a fun activity by going bowling, swimming, or roller skating. Joining a group workout that interests you (yoga, Zumba, spin class, etc.) can be another great way to spend time with friends and even make new ones!
Shopping. Next time you are out at the shops, try taking a couple of extra laps around the store or carrying items while you walk instead of putting them in a cart! You can also increase your activity while shopping by picking up your pace and walking faster than you otherwise would, or by parking at the end of the parking lot and taking the stairs instead of elevators and escalators to get in some extra steps.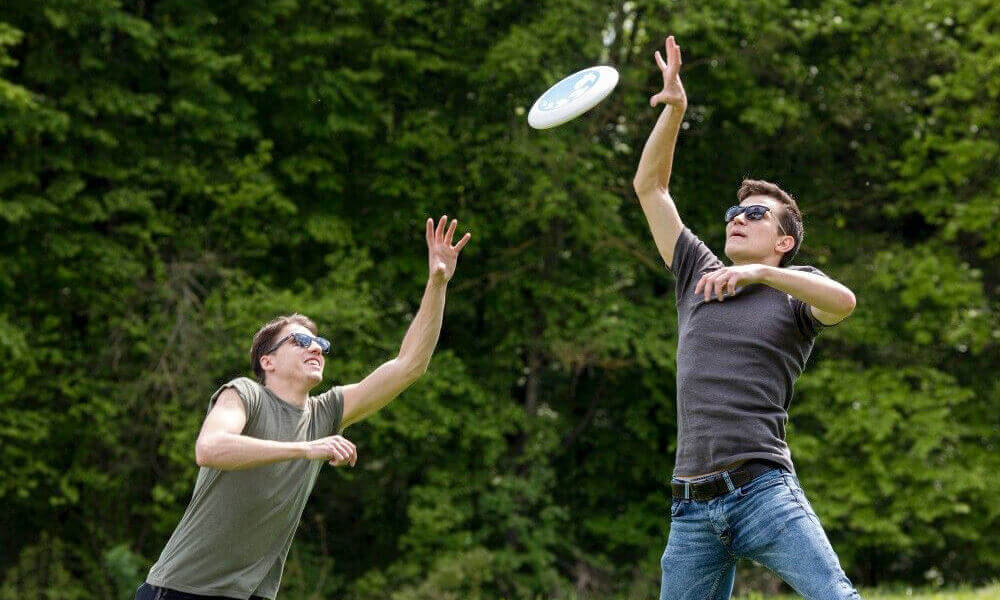 How to Get Started
Sometimes the hardest part of a new routine is just getting started! Once you get going, you'll find it's just like riding a bike (one of this author's favorite forms of exercise). Try out some of these tips for starting strong and staying on track.
Find your why. Write a list of your motivations for movement. Why do you want to exercise? Is it because it is great for your overall health? To decrease the risk for chronic health conditions? Weight loss? More energy to enjoy time with family and friends? Whatever your reason, write it down so you can remember what this is all for!
Start small! It can be tempting to dive all in with a new workout routine, but if you're just starting it's best to aim for 10 minutes of exercise per day and work your time and intensity up slowly. This will help you avoid burnout and give your body an opportunity to adjust to the new level of activity.
Make a schedule. We all have times when we tell ourselves we will exercise tomorrow, but tomorrow never comes! Do your best to set a certain time of day when you will exercise and hold yourself accountable. Some find it helpful to even block out time for activity on their calendar so the day doesn't escape you.
Prepare the night before. Now that you have made a plan, remove any obstacles that will get in the way of accomplishing it! Pack a bag with your workout supplies, water, blood glucose monitoring necessities, and a snack. Lay out the clothes you plan to wear and read any directions if you are trying out a new workout class or gym!
Listen to your body. Be careful to avoid doing too much too fast. It is important to take rest days and go at a pace that will help you stay on track while avoiding injury or burnout! As you progress on your fitness journey, you will become more attuned to what your body needs. There is no need to compare yourself to others or even to a past version of yourself – just do what your body needs for today!
Keep a daily log. Write about how you are feeling after exercising. Is your blood sugar lower? Do you have more energy or better sleep? How has your mood improved? Keeping track of these wins will help you to monitor progress and stay encouraged to keep going!
Summary With small, simple changes, you can incorporate fitness into your lifestyle in a way that is fun, maintainable, and generates big impact in your overall health. Try out some of these tips this week and let us know in the comments how they worked for you!

Disclaimer: Any information provided is not intended as medical advice. Iowa Diabetes is not responsible for any information from third parties.
---