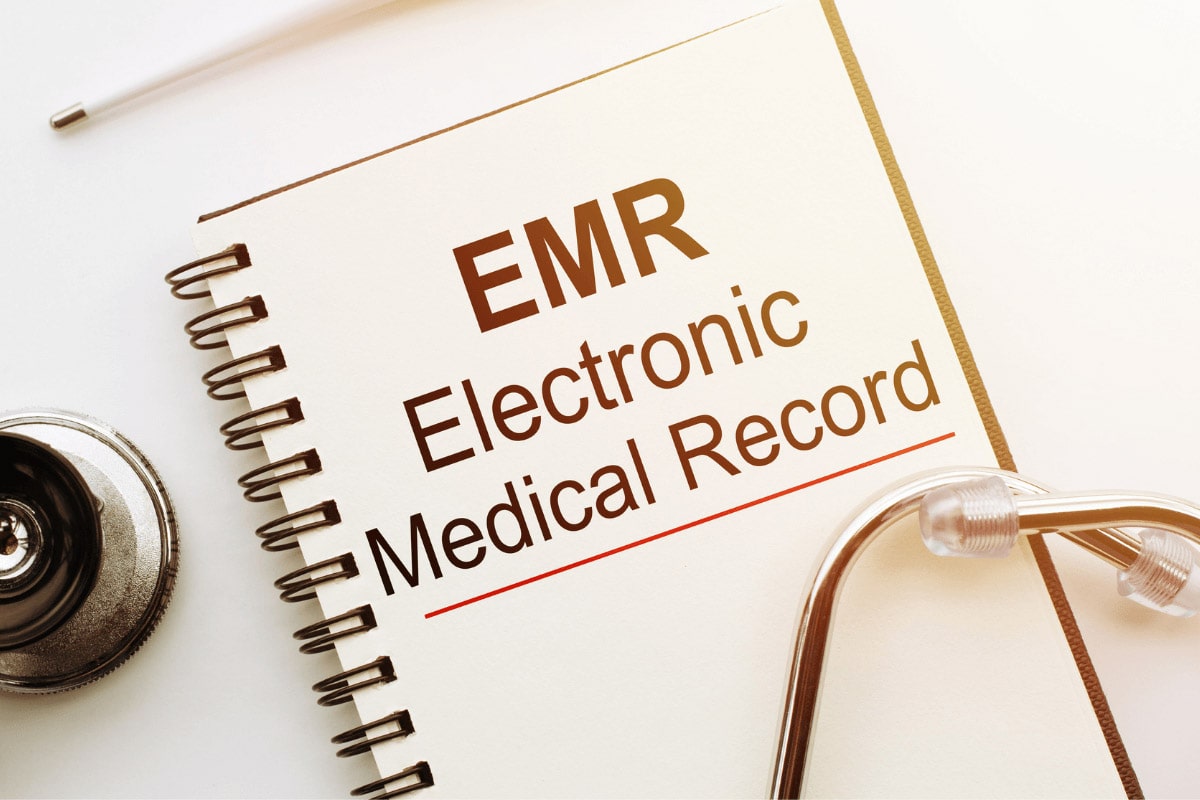 How Your EMR Can Help Your Diabetes
You may have heard the term "EMR" before, but what exactly does it mean? We'll break it down for you.
What You Talk About At The Doctor
You go to the doctor and speak passionately for several minutes about the problems you're experiencing. You go over your med list. The doctor or healthcare worker takes notes. But then what? Where do these notes go? How are they used and how can you make them work for you? Sometimes the ins and outs of this process can seem like a mystery. This blog will help demystify it!
Why It Matters
The information you're looking for is referred to as "Electronic Medical Records," or EMR. Your EMR is something you have a right to access–it is information about you. One part of staying on top of your health is staying on top of your health data. Having this data readily available helps you gain more understanding, making your day to day diabetes management easier, as well as helping your doctor appointments go even more smoothly! It makes it so you're not always feeling like you're gluing a bunch of puzzle pieces together, but rather looking at the big picture.
Making The Most of Your EMR
Having your EMR is one thing; but then what is the best way to use this information? Diabetes can be a tough condition to live with because of all of the different pieces of data that have to be managed. But by using this information in the right way, you can actually transform your diabetes management by making the most of your health data. That's why we recommend the Iowa Diabetes Portal! The Iowa Diabetes Portal is a great multi-use online tool, used for tracking blood sugars, med lists, & much more.
About The  Iowa Diabetes Portal
If you're reading this blog in Iowa right now, you're in luck. Because we offer FREE premium portal access to all Iowans. You get to use all of the premium features on the portal, at no cost to you. You can use the portal however you see fit—tracking the food you ate when you had high sugars; keeping a digital medication list so you don't have to hunt down those paper lists; and, best of all, you can connect your EMR to the Iowa Diabetes Portal! This allows you to have everything you need for better diabetes management, and overall health, in one convenient location.
Connecting Your EMR to The Portal
Easily connect your electronic medical records to the Iowa Diabetes Portal by following these simple steps outlined in this video!
Summary

Connecting your electronic medical records, or EMR, can help you better manage your diabetes and improve your overall health! Connecting is easy with the Iowa Diabetes Portal, which is free to all Iowans.

Disclaimer Statement: This is for educational purposes only. This is not medical advice. For individual medical advice, contact your healthcare practitioner.
---