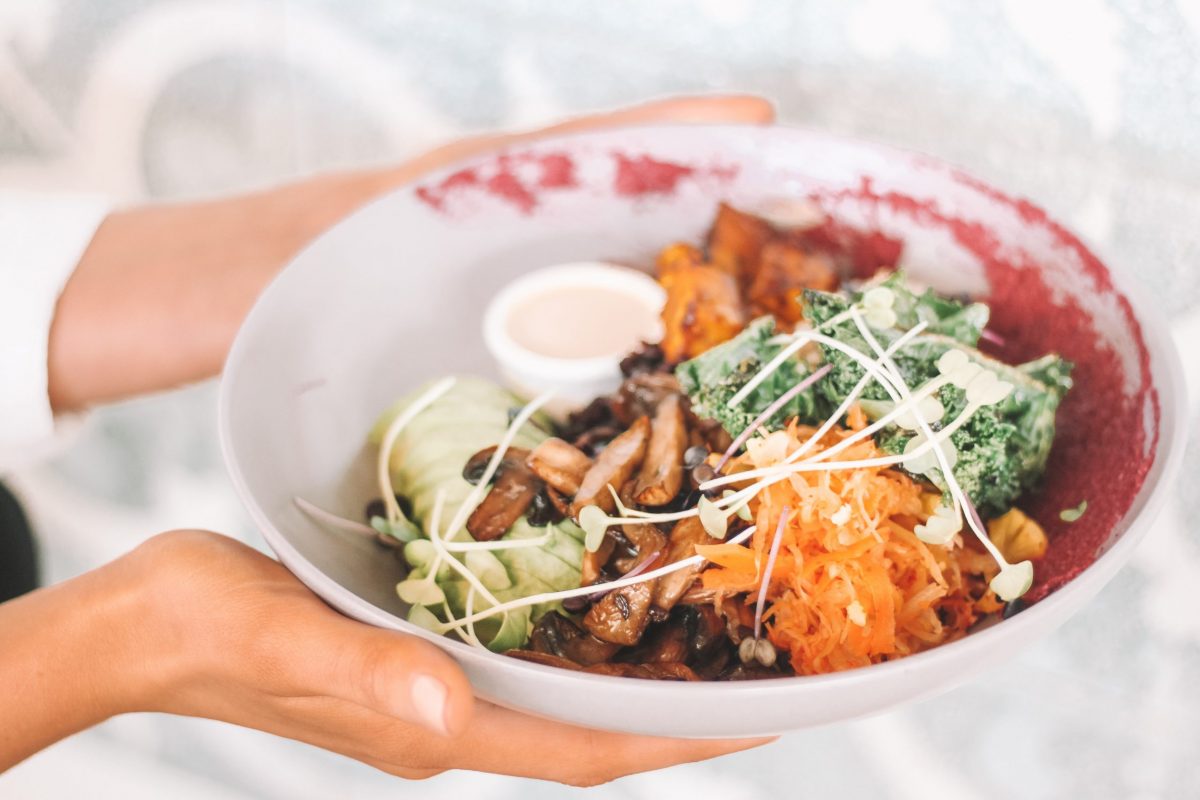 Healthy Recipes for Real Life Use
Recipe searching can be…overwhelming–especially when you are looking for healthy recipes, easy-to-make recipes, & diabetes friendly recipes! Like we've said in previous blog posts, a healthy diet is an important aspect of managing blood sugar levels and diabetes. Of course, the first step to any plan for healthy eating is to get some ideas for easy and delicious recipes that you can make at home. Check out these ideas we've gathered for you that are practical, easy, & healthy.
Breakfast 
"The most important meal of the day," is a great opportunity to focus on whole grains and sugar substitutes.
If you are a meat lover, especially in the morning, try substituting regular sausage with

turkey sausage

! Here is a great recipe for meat lover's breakfast cups that uses turkey sausage, turkey bacon, hash browns, and egg substitute for those that prefer a savory option to start their day. Best yet, you can make them ahead of time and freeze them for an easy option in the morning.
For something easy to

eat on-the-go

, try these apple cinnamon muffins that use oat bran cereal, whole-wheat flour and unsweetened applesauce.
If a morning

smoothie

sounds more like your thing, here's a recipe that uses greens, fruit, and, nonfat yogurt.
Lunch 
In the middle of the day, sandwiches with lean proteins or salads with lots of veggies are great quick options.
Dinner 
Just because you're eating healthy, doesn't mean you can't eat tasty and sastisfying foods. Try some of these delicious and filling dinner recipes.
Straight out of the some of the best restaurants'

menus

, make your own healthy steak and portobello sandwich that uses lean strip, flank, or skirt steak, portobello mushrooms, balsamic vinegar and whole-wheat buns.
This recipe for lemon chicken breasts is so delicious, you won't believe how

easy

it is to make! Be sure to use fresh lemon juice for the best flavor.
This hearty barley turkey soup is a

labor of love

, but it's delicious and eats like a meal! Fresh veggies will give you the best tasting stock, and be sure to go easy on the salt.
Aside from these delicious recipes, a great resource for other breakfast, lunch, and dinner ideas can be found on the American Diabetes Association website which provides pictures, recipes, and nutrition information for every meal!
Summary

Healthy eating is an important part of  managing blood sugar levels and diabetes. These healthy recipes can help kickstart path toward a better diet (and cooking skills!) Find a recipe that makes your mouth water and start cooking!
Disclaimer Statement: This is for educational purposes only and not intended as medical advice. For individual medical advice, contact your healthcare practitioner.
---