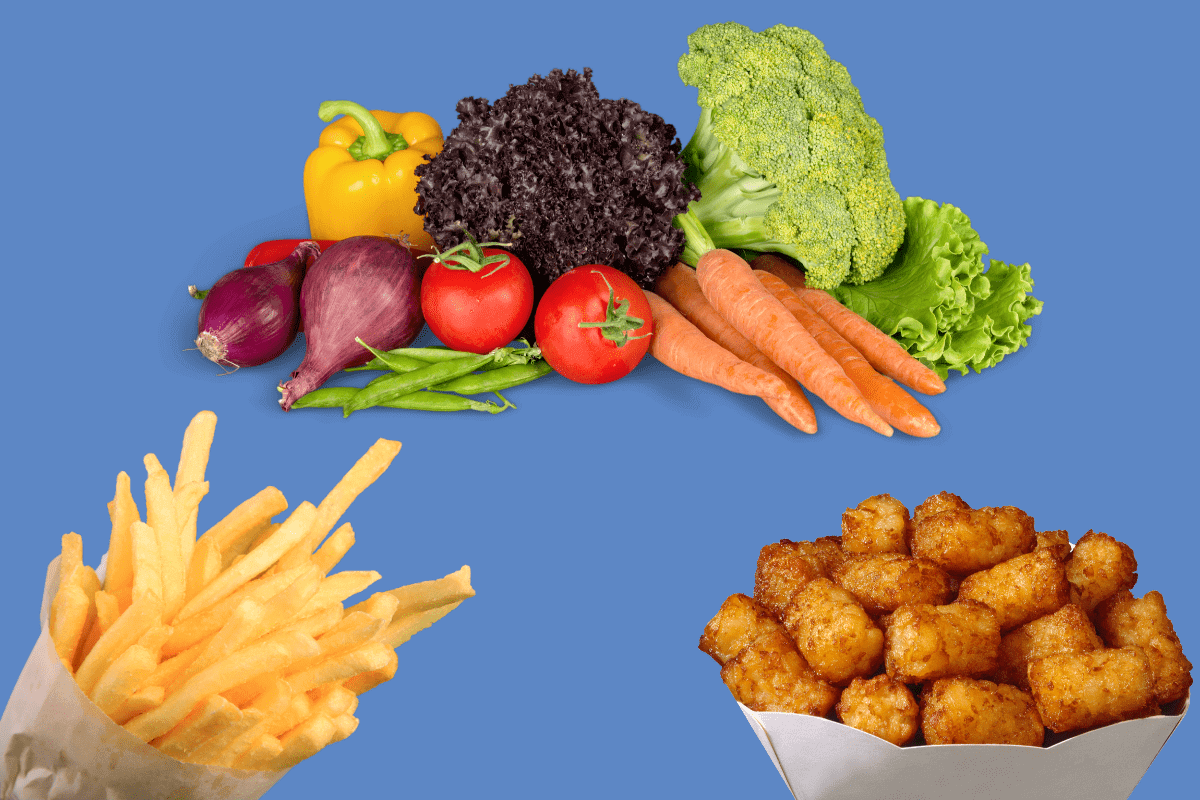 Making Classic Side Dishes Healthy!
Fries or tots? Why not both?
See how you can make these classic sides healthy. 

Veggie Twist
Everyone loves french fries and tater tots but we all know they aren't the healthiest options. When our heart says "fries," our head says "salad." But there are ways you can still have these sides and know that you're getting a good daily dose of veggies! Check out the two recipes below from our friend Courtney Slater (Registered Dietitian Nutritionist and Certified Diabetes Care and Education Specialist).

🥑Baked Avocado Fries
(This content was originally posted on recipesareguidelines.com)
This is a fun alternative to french fries. Not difficult to make at all and really versatile; you can use a multitude of different spices in this, depending on what flavor you're going for.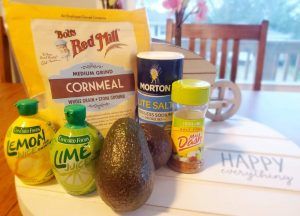 Serves 4
2 firm, ripe avocados
2 tbsp lemon juice
3 tbsp lime juice
1 cup cornmeal
1/4 tsp lite salt (split into two 1/8 tsp servings)
2 tbsp Mrs. Dash Southwest Chipotle seasoning (split into two 1 tbsp servings)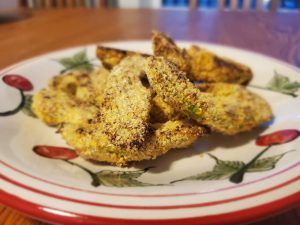 Preheat oven to 425°F.
Combine lemon & lime juice in small bowl, stir in 1 tbsp Mrs. Dash seasoning and 1/8 tsp salt. In a separate bowl, mix cornmeal 1/8 tsp. salt and 1 tbsp Mrs. Dash seasoning.
Dip avocados into juice, then press into cornmeal mixture.
Line baking sheet with parchment, lay avocados flat in a single layer, and bake 12-15 minutes, or until golden brown.
Source: Modified, gluten-free recipe provided by Recipes Are Guidelines. To view the original recipe, please visit Produce For Kids. 
🧀Cheesy Cauliflower Tots
(This content was originally posted on recipesareguidelines.com)
This recipe came about because I despise – with a passion – cauliflower. I don't like the taste, the smell, the texture. I don't like anything about it. While doing a
Facebook Live video
on "pandemic eating" with
Iowa Diabetes
, I was challenged to continue trying cauliflower until I found a way I enjoyed it. And, honestly, my first try did pretty well. I would make, and eat, these again.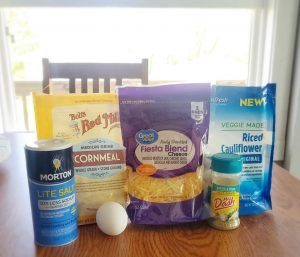 Serves 4
1 (10 oz) bag riced cauliflower
1 large egg
1 cup 2% shredded colby-jack cheese
1 tbsp Mrs. Dash garlic & herb seasoning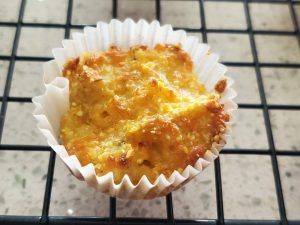 Preheat oven to 400°F. Line mini muffin pan with paper liners and set aside.
Cook cauliflower according to package directions (place entire package in microwave on high for 4 minutes – do not poke or open bag prior to cooking). Let cool. Pour cauliflower onto kitchen towel and squeeze out excess water.
Mix cauliflower, egg, cheese, breadcrumbs, and Mrs. Dash in large bowl. Scoop evenly into prepared muffin tin.
Bake 20-25 minutes, or until golden brown.
Watch this video tutorial on how to make these tasty tots.
Summary
If you get creative, there are many ways to make some of those guilty pleasure dishes a bit healthier! Adding vegetables is always a good method. Comment below if you give these recipes a try!
Disclaimer Statement: This is for educational purposes only and not intended as medical advice. For individual medical advice, contact your healthcare practitioner.
---