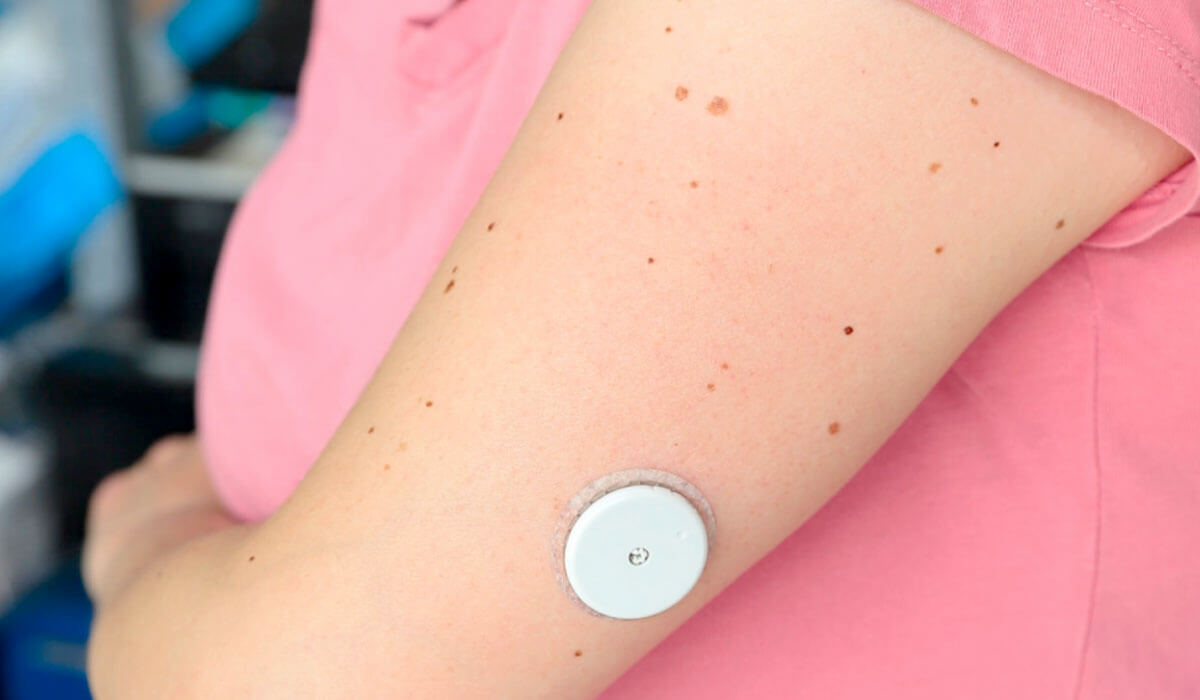 Continuous Glucose Monitors: What's New?
Continuous Glucose Monitors (CGMs), aka sensors, allow you to have the information needed to make meaningful changes and control your sugars while giving you the freedom to go out and enjoy your favorite things. The time is now to learn more about CGMs and see what new features they have to offer!
---
📌 Freestyle Libre 3 System
"The world's smallest, thinnest, and most discreet sensor – smaller than two stacked pennies." Abbott
The newest FreeStyle Libre system, FreeStyle Libre 3, is now available! Are you curious about what the differences are between FreeStyle Libre 3 and 2? Let us tell you! The FreeStyle Libre 2 and FreeStyle Libre 3 are both highly accurate CGMs that provide real-time glucose readings but the FreeStyle Libre 3 has new features that may make it the best fit for you.
What are the new features of the FreeStyle Libre 3 system?
Besides the smaller size, the biggest change is that model 3 will continuously measure and send your sugars to the reader device or phone without having to manually scan the sensor. This means no more having to pause what you are doing to scan the sensor!
📌 Dexcom G7 System
"Manage diabetes confidently with the powerfully simple Dexcom G7."
Dexcom has introduced its new CGM system, the Dexcom G7. We told you 2023 was a year full of exciting advances! The Dexcom G7 has a lot of features that make it even more user-friendly than the Dexcom G6 and is 60% smaller in size. It is so comfortable and discreet that you may even forget you're wearing it!
Tired of waiting a couple of hours for your CGM to accurately read your sugars after it is applied? The Dexcom G7 warms up twice as fast as any other CGM, within 30 minutes!
The Dexcom G7 also has an exciting new feature called the "12-hour grace period" which means the sensor can be worn for up to 10 days, plus an additional 12 hours at the end. This allows for a little more flexibility when replacing sensors.
Dexcom G7 can alert you when your sugars are going to reach a low or high level within the next 20-30 minutes. If you aren't a fan of the sound that goes off, you can simply go to the settings on the Dexcom G7 app and customize the alert sound that is best fit for you.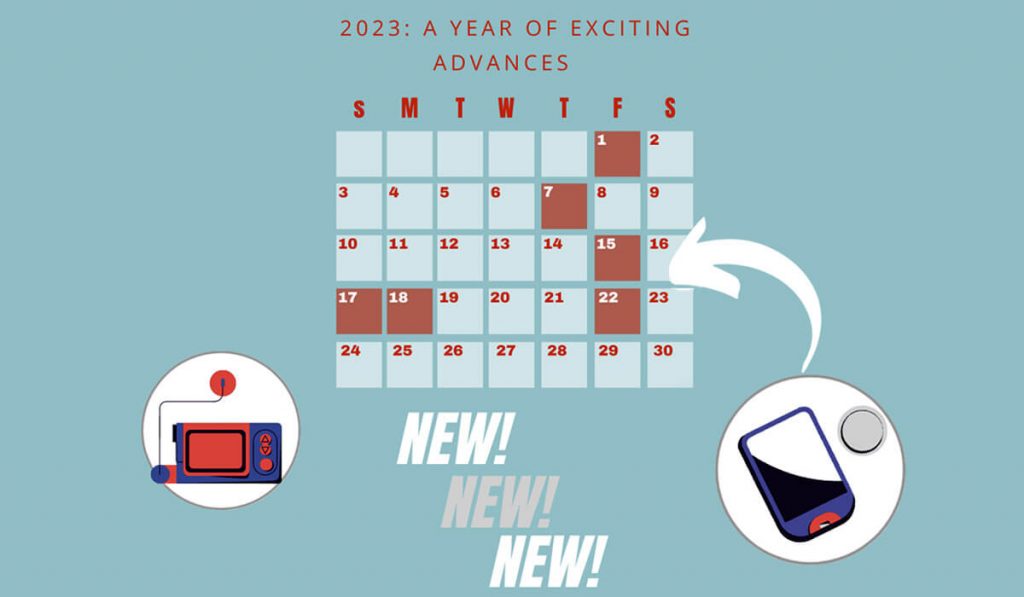 Medicare Coverage Update
We know that cost is an important factor when it comes to healthcare and can impact many decisions, including which CGM is best for you and the management of your diabetes. In April of 2023, Medicare expanded its coverage of CGMs for a broader group of patients with Type 2 Diabetes! This group of patients includes all insulin-treated individuals with Medicare coverage as well as certain patients who are not on insulin but experience serious low blood sugar events. This policy is anticipated to help improve the quality of life and increase access in this group of Type 2 Diabetes patients. How exciting!
Summary CGMs have evolved over the years and continue to have updates that make them more reliable, accurate, and easy to use. The goal of using a CGM is to reduce the burden of living with diabetes and improve the overall quality of life.

We expect more exciting advances throughout the 2023 year, so stay tuned for more updates!
Disclaimer: Any information provided is not intended as medical advice. Iowa Diabetes is not responsible for any information from third parties.
---