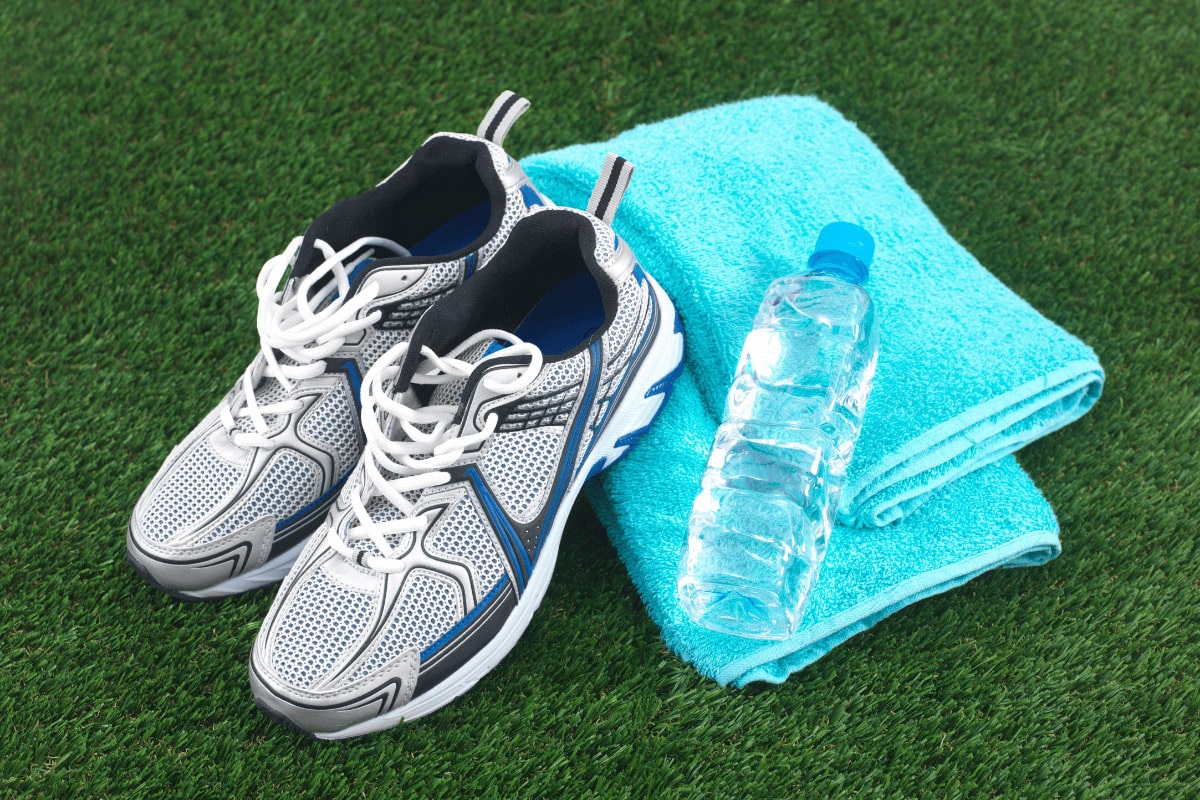 Exercise & Blood Sugar: They Go Hand-In-Hand
Blood sugar and exercise go hand-in-hand, especially when working to control your weight and diabetes symptoms. Regular exercise is a crucial part of managing your diabetes. The American Diabetes Association recommends adults get 150 minutes of physical activity each week.  Check out this blog if you are needing a little extra help motivating yourself to exercise. People with diabetes need to take a few extra steps to prevent unhealthy sugar levels before and after working out. Here are steps you can take to stay safe before lacing up your sneakers and hitting the gym. 
Before you exercise:
Talk to your doctor to make sure you are healthy enough for exercise. If your goal is to

lose weight,

your doctor can recommend a plan that will help you meet your goal in a healthy way.
Check your sugar.

• According to the Mayo Clinic, a sugar level lower than 100 mg/dL is too low to exercise safely. It is recommended to eat a small carbohydrate-based snack, such as an apple or crackers with cheese or peanut butter before you exercise. If your sugar is less than 70, treat it like a low sugar. Check out this Youtube video for more information about what to eat pre and post workout.

• A sugar reading above 250 mg/dL is considered too high to exercise safely, putting you at risk for a condition called ketoacidosis. This can occur when your body doesn't have enough insulin to control your blood sugar. Physicians at the Mayo Clinic recommend waiting until your blood sugar falls into a healthier range before beginning exercise.

Checking for

ketones.

If your blood sugar is above 250 mg/dL, Mayo Clinic recommends testing your urine for ketones prior to exercise. Ketones are something your body produces at high blood sugar levels and can put you at risk for ketoacidosis. You can check for ketones at home using a

urine test kit,

which are usually available for purchase at a local drug store such as Walgreens. If the test is positive for ketones, Doctors recommend waiting to exercise until another ketone tests indicates you are negative for ketones. Ketones are eventually eliminated from the body after blood sugar comes back to a normal level.
During your workout:
You should check your sugar during your workout if you plan to exercise for more than

30 minutes.

This can be especially important if you are trying a new activity or increasing the intensity of an exercise. If your sugar drops below 70 mg/dL, or if you feel

shaky

or

confused,

stop exercising immediately. See the steps on how to manage low blood sugar using the 15-15 rule.
Make sure to plan ahead and always have a source of carbohydrates or sugar with you.
Always remember to drink plenty of fluids during your workout. In addition to a water bottle, take an emergency snack with you when you exercise.
When you're finished:
Check your blood sugar again once you are done exercising and a

couple of times

over the next few hours. Don't be alarmed if your blood sugar is higher than normal. The Joslin Diabetes Center says blood sugar levels may increase during exercise because your body produces

hormones

that can increase the amount of glucose in your blood.
If your blood sugar is low after your workout, eat a small carbohydrate-based snack. A small piece of

fruit or crackers

will help get your body back on track.
Summary
Monitoring blood sugar with physical activity is key! Make sure to test your blood sugar before, during, and after exercise.
Disclaimer Statement: This is for educational purposes only and not intended as medical advice. For individual medical advice, contact your healthcare practitioner.
---