More than 300,000 Iowans have diabetes and that number is only expected to grow. At Iowa Diabetes, our goal is to improve the lives of Iowans affected by diabetes through a combined approach of research, education, and technology.
Iowa Diabetes was founded in 2007 by our CEO and Medical Director, Dr. Anuj Bhargava, in downtown Des Moines. Within the first few years, our research center started over 50 studies and became a leading diabetes research center in Iowa. As we started more trials and hired more staff members, it was clear that more office and patient care space was needed.
2017 brought bigger and better things as we moved our offices to West Des Moines, allowing us to better serve our patients. 2017 also saw the launch of the Iowa Diabetes Portal! The portal is a free tool we provide to your patients to help them easily manage sugars, meds, labs, activity, and more. In 2019, we launched our Iowa Diabetes Care, our non-traditional care management system.
We're proud to serve local Iowans! As of today, we have started more than 150+ diabetes studies and served more than 2,500+ patients in Central Iowa.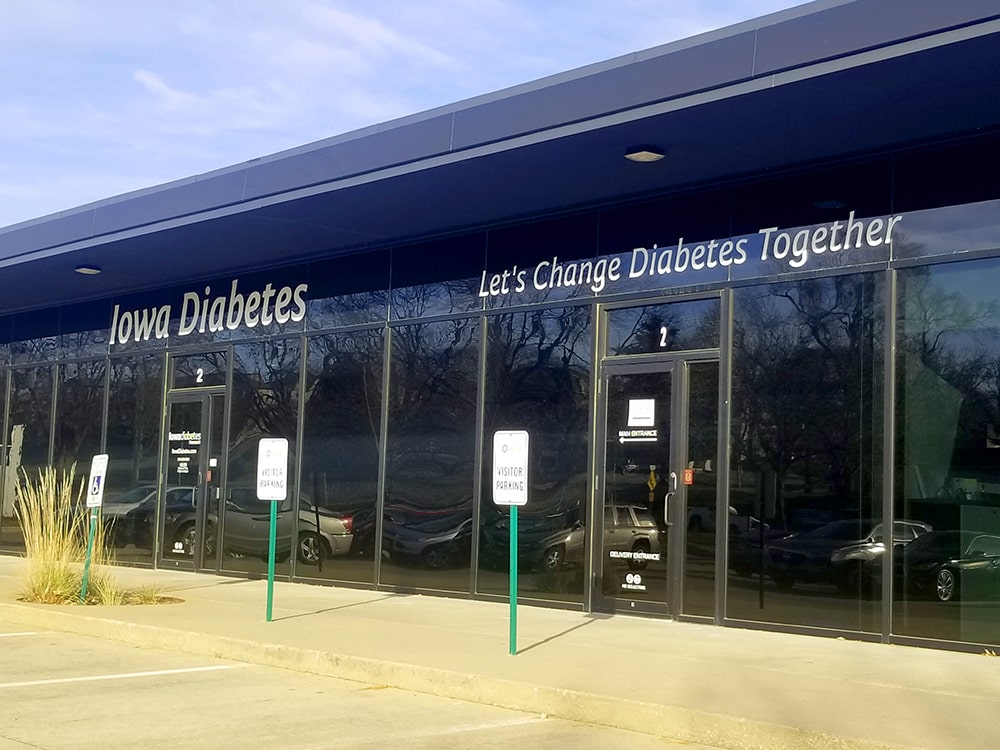 Exceptional Experience: We are committed to providing an exceptional experience to those we serve. We delight them with our thoughtful, compassionate and professional service.
Focused and Fun: We are a hard working, focused and fun team that goes above and beyond to achieve our goals. 
Teamwork: We truly believe in the power of our team and genuinely trust and care for each other. We communicate openly and honestly with love and respect.
Excellence and Quality: We are a quality driven team that pursues excellence every day. We continuously improve the quality of our work as we embrace learning, growth and purposeful change.
Passion and Enthusiasm: We have unparalleled passion and enthusiasm for helping people affected by diabetes. This passion drives all our goals, decisions and actions.