About Diabetes Nutrition Support & Meal Planning
How do I make a meal plan? How many carbs are in this meal? Why is my blood sugar so high no matter what I eat? Our Registered Dietitian can help take the stress out of mealtimes and support you in making long lasting diet changes.
Work one-on-one with a Registered Dietitian who is trained in Medical Nutrition Therapy. Whether you're looking to make a meal plan, boost energy levels, gain new skills in the kitchen, or need nutrition counselling, meeting with our Dietitian can help.
Initial and follow-up visits are offered in-person or online. Plan for an hour for the first visit. Follow-ups will vary in length depending on your goals. Learning to manage diabetes is complicated so you may need multiple visits to help achieve your goals.
What Skills Will You Learn?
Develop a meal plan based on preferences
Understand how food impacts blood sugars
Make better choices when eating out
Navigate holiday meals and family gatherings
Decode the food label and learn carb counting
Learn ways to lose weight and keep it off
Make long lasting diet changes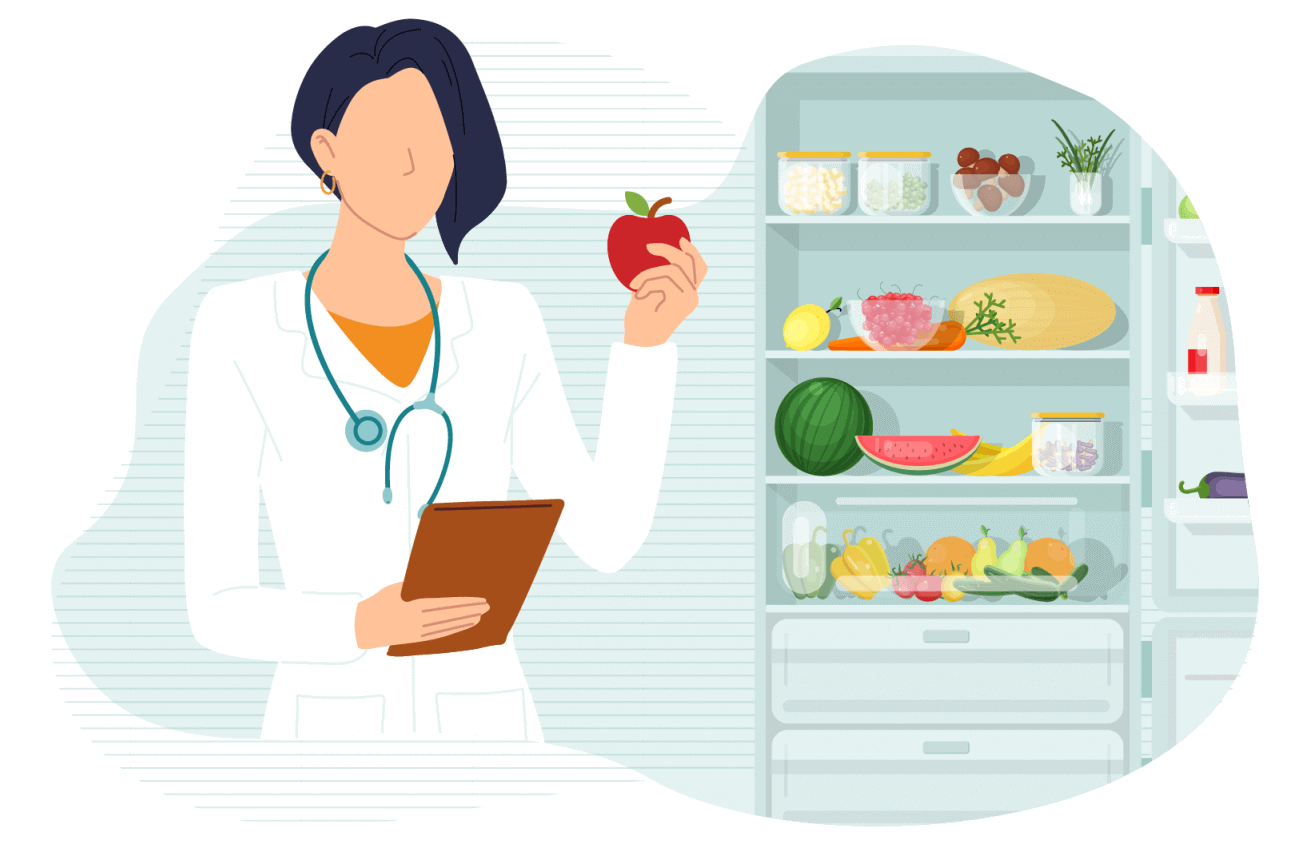 Proven Benefits
Lower A1c and cholesterol
Prevent or delay complication of diabetes
Improve energy levels
Create better eating habits
Save money on healthcare costs
Lose weight
When Should You Join?
When you're first diagnosed with diabetes
Once per year or when your not meeting your health goals
When new issues arise (high blood pressure or cholesterol, kidney disease or other complications)
Life Changes (new living situations, pregnancy, starting insulin, etc. )
How Much Does it Cost?
This program is covered by Medicare Part B and most private health insurance plans. You must be diagnosed with diabetes and have a referral from your healthcare provider. Call your insurance for more information. Medicare coverage details
---
I'd like a free consultation to learn more about Nutrition Support.